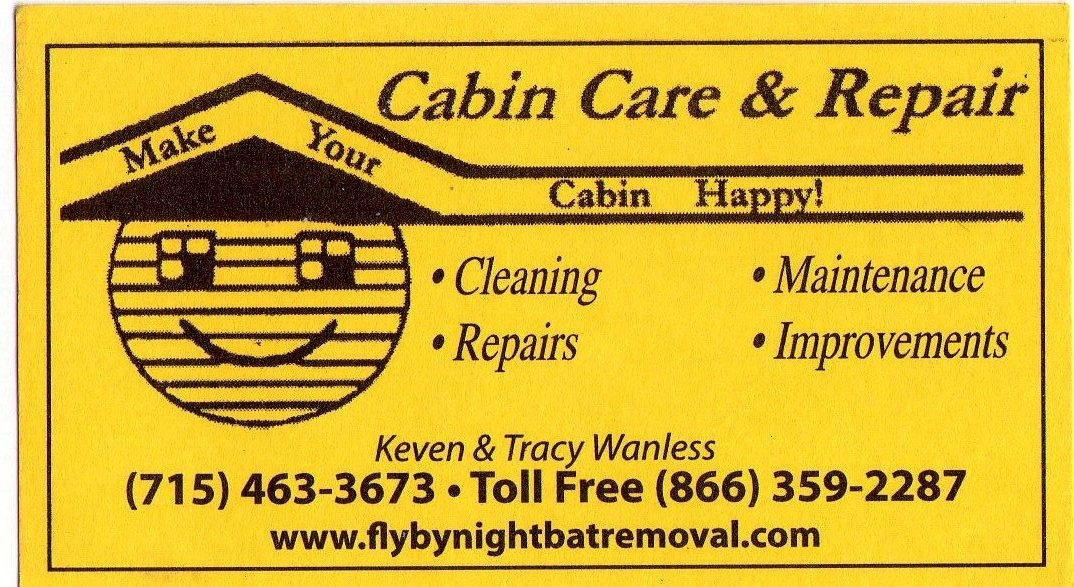 Who we are
Keven and Tracy Wanless and their three kids all work together to provide a wide variety of valuable services for their Cabin Care & Repair customers. We are the same people who own and operate Fly By Night Bat Removal. As with our bat removal work, you will always get honest answers from Cabin Care & Repair.
What we can do for you
Most anything if it concerns your properties exterior. We have over 20 years of siding, soffit, fascia, window, door, roof and deck building experience. Anything from new installation to minor repairs. We have cut grass, removed snow from roofs and driveways, done yard clean up, put in docks, and even debris removal and vacant building clean out work. We can pressure wash siding, decks, and docks and seal & paint too. We also do house work, cleaning, repairs and other maintenance work.
Why choose Cabin Care & Repair
We are not a large company, we do not hire a crew of people that we do not even know. This means that we wonít be sending to your property people who may not care about you and your property. We do work as a family. We truly care about our customers. Our rates are reasonable and fair. We complete everything that we set out to do. We donít smoke, we donít bring along pets, and we will provide the very best service in each and everything that we do for you.